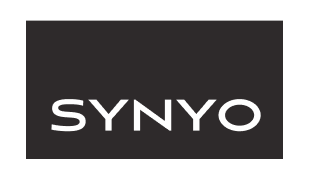 SYNYO GmbH
SYNYO is a global-acting enterprise focusing on research, innovation and technology located in 3 offices in Vienna, Austria. SYNYO explores, develops and implements novel methods, approaches, technologies and solutions in various domains tackling societal, political, ecological and economical challenges. SYNYO analyses the impact of emerging technologies from different angles and from an interdisciplinary perspective. The team at SYNYO consists of high-skilled employees specialized in various scientific and technical fields like Social Sciences, Safety & Security, Energy & Sustainability, Urban Future, Smart Health, or Digital Systems, Smart Technologies. The team of SYNYO consists of 31 employees working on national and international projects.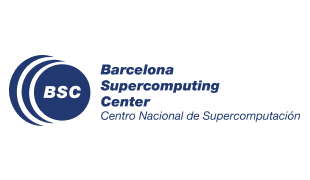 Barcelona Supercomputing Center
The Barcelona Supercomputing Center (BSC) is a public research centre created in 2005 and devoted to enhance research in many different fields by providing HPC resources to different communities, and by directly generating knowledge in different areas, such as computing, earth, life sciences and Computer Applications in Science and Engineering. It hosts the MareNostrum 4, one of the PRACE (European supercomputing infrastructure) supercomputers BSC has over 700 staff members from more than 50 countries engaged in multidisciplinary scientific collaboration and innovation.

University of Oslo
Founded in 1811, the University of Oslo (UiO) is the highest ranked institution of education and research in Norway.  UiO has over 27,000 students and 7,000 employees and is ranked 67th of the World's Top 100 universities. With five Nobel Prize Winners, UiO has a strong track record of pioneering research and scientific discovery. The university offers more than 800 courses at all levels, several PhD programs are taught in English. Since 2007, UiO has been awarded 250 research projects funded by EU FP7 and 49 projects in Horizon 2020. The department of Biomaterials has a multidisciplinary team of clinicians, material engineers and biochemist. The most important contribution to innovation is made through the education of degree candidates, excellent research, and the exchange of knowledge with important stakeholders in society.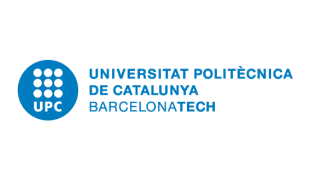 Universitat Politècnica de Catalunya
The Universitat Politècnica de Catalunya (UPC) is the leading Spanish university in Innovation and Technological Development. It is a public institution with over 28.000 students and more than 5.000 employees, dedicated to higher education and research in the fields of engineering, architecture and technology. Its prominent position in the main international rankings for scientific output is the result of the rigorous and constant work of its researchers and its 206 research groups, which lead and participate in numerous national and international R&D projects.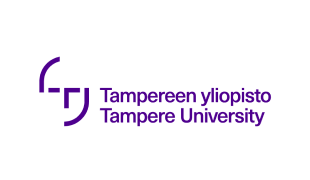 Tampere University
Tampere University is one of the most multidisciplinary universities in Finland. Almost all internationally recognised fields of study are represented at our university. Tampere University brings together research and education in technology, health and society. Our collaboration with our partners is built on our strengths, unique combinations of scientific disciplines and applied expertise. Tampere University is a community of 21,000 students and close to 4,000 staff members. The University was created in 2019 through a merger between the University of Tampere and Tampere University of Technology.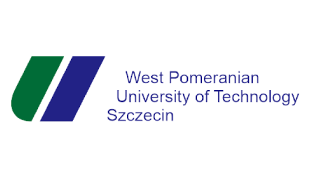 West Pomeranian University of Technology, Szczecin
West Pomeranian University of Technology (ZUT) is the biggest technical university in the north-western Poland. It was established in 2009 as a result of the merging of two Technical Universities: Szczecin University of Technology (Szczecin's oldest University, year of creation of 1946) and Agriculture University (the year of creation of 1954). The university employs over 1 000 academic staff and administration and educates nearly 7 000 students in the field of technical, natural and economic sciences. Main activities of the university are aimed at raising awareness and knowledge, especially in terms of the use of modern technologies and stimulate educational activity. The University maintains scientific cooperation with numerous universities and enterprises and is involved in many international and national research programmes. ZUT has been active in different projects funded by European Union (6th Framework Programme, 7th Framework Programme, Horizon 2020), National Science Centre, National Centre for Research and Development, regional programmes. ZUT is currently involved in Horizon 2020 projects and domestic programmes.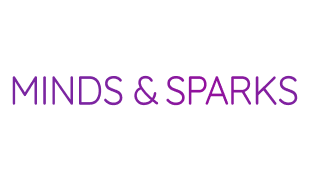 MINDS & SPARKS GmbH
MINDS & SPARKS (M&S) is an independent, non-profit research organisation based in Vienna, Austria fostering science, innovation and technology to address major challenges and develop new methods and solutions for a better society. M&S creates strong connections between science and society using interdisciplinary approaches, promoting best practices and raising awareness on research and innovation achievements. Furthermore, the organisation focuses on improving the sustainability of research and innovation outcomes especially of public funded projects to ensure that spent resources lead to permanent positive impacts for the society as a whole. M&S is formed by a team of highly skilled personnel which holds many years of experience in designing, leading and implementing research and advisory projects and it hosts development consultants and technical engineers which have broad knowledge along the software development cycle. The organisation is involved to various research and innovation stakeholder networks including research organisations, academic institutions, civil societies, NGOs, governments, and industry in various sectors such as safety and security, health and care, energy and environment, or information and communication technologies.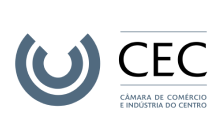 Business Council of the Center Region / Chamber of Commerce
CEC - Business Council of the Center Region / CCIC - Chamber of Commerce and Industry of the Center Region, is a non-profit association, founded in 1993, representing the Business Associations of NUT II Centro, as well as the districts of Aveiro, Castelo Branco, Coimbra, Guarda, Leiria and Viseu.
CEC - Chamber of Commerce and Industry of the Center Region aims at the homogeneous and sustained development, the defence and promotion of companies and socio-economic interests of the Center Region, through the unity, cooperation and representation of the respective business associative structures and other organizations that integrate them, as well as networking with different actors, public and private, regional, national and international, in pursuit of their goals.Integrate in its associative network 31 Business Associations of the Center for Portugal, thus representing, in this way, more than 40,000 companies.
As a Chamber of Commerce and Industry, CEC / CCIC seek to contribute to the Internationalization of the economy of the Center Region, promoting and stimulating commercial relations. The Chamber of Commerce and Industry is also responsible for issuing certificates and other documents necessary for the development of the economic relations of the economic agents of the Region, such as: photocopy of certifications; signature recognition; issuance of Certificates of Origin; issuance of Free Sale Certificates.
CEC / CCIC is also a dynamic agent for the Consultative Council, currently its Strategic Orientation Body, which is statutorily enshrined. CCDRC, Municipalities, Universities and Polytechnic Institutes of the Center of Portugal are members of the Advisory Board, as well as the largest companies in the Region. Consolidating its proximity to the business community through the Company Program II, CEC / CCIC constituted eleven Company Offices (GE), installed on Business Associations, whose network is certified under ISO 9001: 2008.
In effect, CEC leads a Regional Associative Network, consisting of 31 Business Associations. At the same time, assuming its vocation in terms of fostering partnerships CEC / CCIC leads the Region's Entrepreneurship and Incubation Network, currently composed of 21 incubators.
With different paths, all RIERC incubators take an active role in promoting entrepreneurship and in creating value and jobs in the territory in which they operate, namely by supporting the creation of academic start-ups and spin-offs. RIERC aims to be a regional forum for strategic reflection in the context of entrepreneurship, as well as promoting the dynamics of interaction and articulation between the different members of the Network.
Both the Associative Network identified above and the Incubator Network are a guarantee for the support and promotion of entrepreneurship.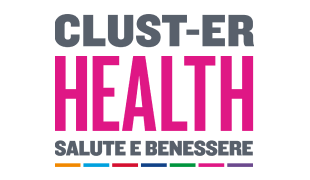 Clust-ER Health
The Emilia-Romagna's Clust-ER Health & Wellbeing is an association made up of 108 members. It aims to bring together SMEs, big companies, universities, research centers and regional stakeholders along with the Emilia-Romagna's Smart Specialisation Strategy. The Clust-ER Health aims to forge synergies and set up coordinated and stable networks with public-private agglomerations operating in sectors of health, pharma, medtech and biotech at European and International level. The Clust-ER Health covers 4 different Value Chains in the health & life sciences sector, consisting of: (1.) New Generation MedTech and Prosthetics, (2.) Regenerative and Restorative Medicine, (3.) Pharmaceutical and Omics Sciences and (4.) Inclusive Services and Usable Technologies for Healthy Living and Active Ageing.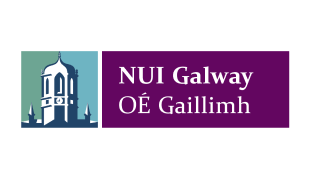 National University of Ireland, Galway
The National University of Ireland Galway (NUI Galway; Irish: Ollscoil na hÉireann, Gaillimh; OÉ Gaillimh) is a public research university located in the city of Galway, Ireland. A tertiary education and research institution, the university has been awarded the full five QS stars for excellence, and is ranked among the top 1 percent of universities according to the 2018 QS World University Rankings. The university was found in 1845 and has grown massively in size and reputation over the past 175 years, with a student population today of over 18,000. According to QS World University Rankings, we are ranked 259 in the world and have been increasing our global reach and reputation over the past decade. The CÚRAM SFI Research Centre for medical device is positioned within the university as a centre of excellence for transforming conceptual and technological innovations into clinically validated, ready for market medical devices. Translation, through clinical trials, from a research setting into a safe, cost-effective clinical application requires a high level of coordination and a wide range of specialist expertise. CÚRAM works with Clinical Research Development Ireland (CRDI) and HRB Clinical Research Coordination Ireland (HRB-CRCI) to accomplish this.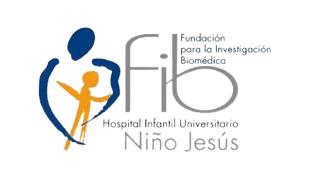 Hospital Infantil Universitario Niño Jesús
The Foundation for Biomedical Research Hospital Infantil Universitario Niño Jesus is a non-profit organization that manages the scientific policy and research of Hospital Universitario Niño Jesus. It is located in the historical centre of Madrid itself. It is considered a national wide reference, so it is a privileged showcase for good practices. The objective of the Research Foundation of the Niño Jesús University Children's Hospital is the promotion of science and its direct and dynamic applicability in the paediatric population. The purpose and the fundamental reason of this entity is to improve what has been obtained, develop the research and implement the outcomes. It strongly supports research activities in the prioritized lines and help create new lines of research in the initial stages of development through collaboration, both intramural and with other centres and research groups. The objective is to achieve a common area of biomedical research that projects what has already been achieved onto the target groups. This, connected to the care activity of its researchers, is available in the application and the fast and observable option to the pediatric patient. This creates a multidisciplinary biomedical research space oriented to the patient and based on clinical translation and technology transfer. The aim of the Foundation is to manage clinical research programs and projects and other activities in the field of Biomedicine. Since its inception, it has been linked to public health projects that have been aimed at children, healthy or sick, in a healthy lifestyle for the family and the child. It has 55 workers in this moment.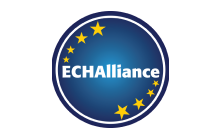 ECHAlliance
ECHAlliance is a multi-stakeholder international organization, facilitating connection and knowledge exchange among the players engaged in digital health innovation and deployment, driving sustainable change and disruption in the delivery of health and social care.
Working in Europe and beyond, its community gathers 800+ member organizations and reaches out to a network of 16.500+ experts among governments, health & social care providers, leading companies and start-ups, researchers, insurances, patient organizations, citizens and investors.
ECHAlliance facilitates the creation of local, regional and national digital health ecosystems which components gather in regular meetings. Furthermore, it organises key international events such as the yearly Digital Health and Wellness Summit in the frame of the Mobile World Congress 4YFN event among others. In addition, the Digital Health Observatory (DHO) portal and the Digital Health Society (DHS) movement, powered by ECHAlliance, are key vehicles to encourage the transfer of lessons learnt and good practices.
Active in 45+ regions/countries, ECHAlliance is a leading European organisation that fosters the digital transformation of the health and care sector by connecting the actors who develop and deploy innovative solutions, incl. those based on health data.
As an addition to the consortium,
three outstanding expert partners are also engaged:
Dr. Osnat Hakimi
PhD in biomedical materials, the initiator and leader of "DEBBIE: The Database of Experimental Biomaterials and their Biological Effect", a H2020 funded project to develop an open access database of biomaterials.
Prof. Yannis Missirlis
Biomaterial pioneer and network initiator, involved in research in the area of biomaterials and biomechanics for 45 years, a Fellow of the Union of Societies for Biomaterials Science and Engineering (IUSBSE)
Carla V. Fuenteslópez
PhD candidate in Engineering Science at the Institute of Biomedical Engineering of the University of Oxford. Collaborator in the H2020-funded project "DEBBIE: The Database of Experimental Biomaterials and their Biological Effect".