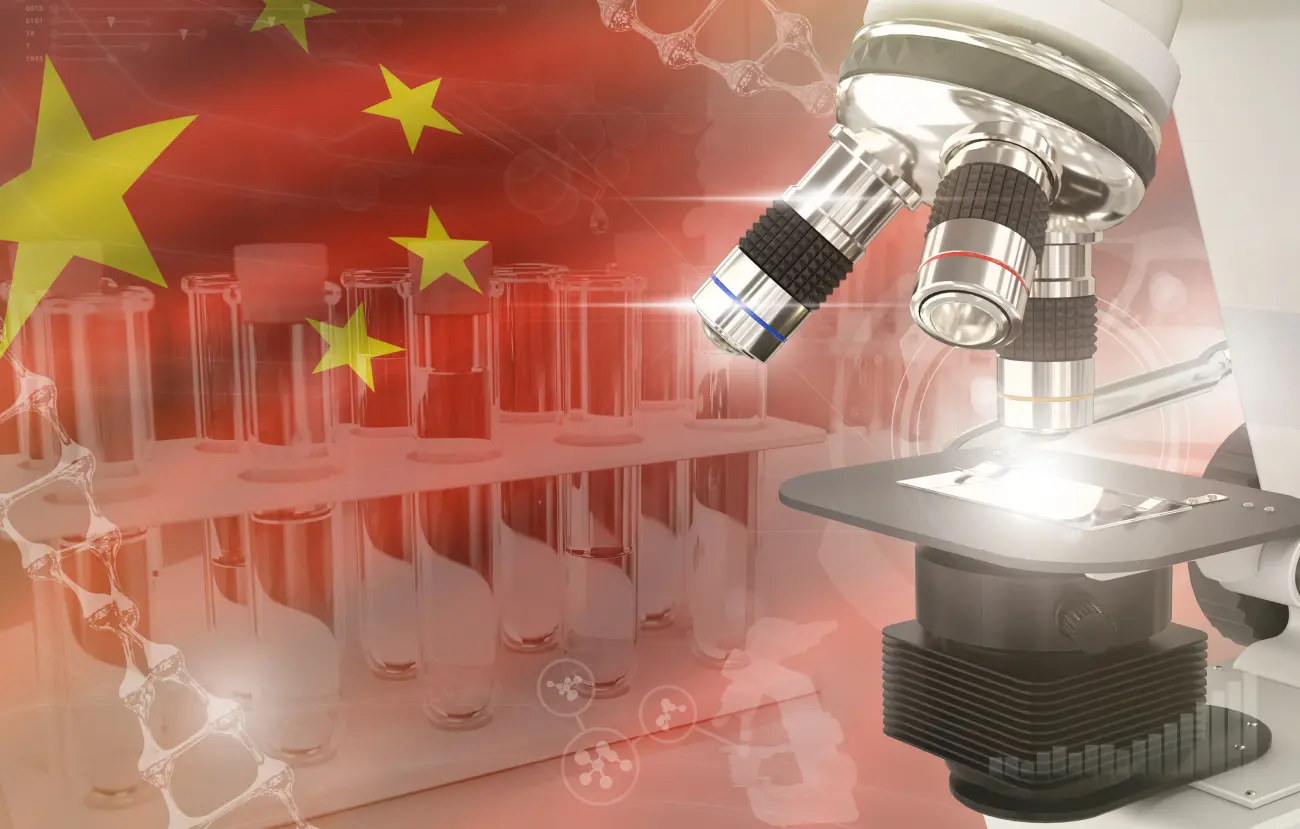 Regulation of medical devices in China
To ensure the success of the BIOMATDB project, it is essential to maintain an overview of all relevant stakeholders and issues in the biomaterials field. This also includes the aspect of medical device regulation, as biomaterials-based medical devices are subject to strict regulations and have to undergo an approval process. Therefore, in addition to looking at the medical device regulation in Europe and the US, the BIOMATDB project has also been exploring the medical device regulation in a huge and promising market – China. China may be a market of interest to SMEs and the biomaterials industry as its healthcare spending and demand for advanced therapies and novel medical devices is expected to increase.
In China, medical devices are regulated by the National Medical Product Administration (NMPA), formerly known as the China Food and Drug Administration, or CFDA.  
Manufacturers must first register their devices with the NMPA before they can sell or distribute them in China. All device applications are reviewed by NMPA, which has its own strict requirements for the submission documentation, testing, and clinical data. These requirements are largely the same for domestic and foreign applicants. In March 2020, the NMPA issued the annual report for the registration of medical devices. It shows that the NMPA approved a total of 8,471 applications in 2019, which meant an increase of 53.2% compared to 2018. In 2017 and 2018, there have been bottlenecks – on the one hand, because the testing of electromagnetic compatibility (EMC) has become increasingly necessary, and on the other hand, applications were delayed due to strict clinical requirements. The figures in the Annual Report 2020 show that these difficulties have now been resolved [1, p. 20].
The medical device classification determines the documentation required for the submission to NMPA. The Classification is based on the Chinese NMPA Decree No.15 and the NMPA classification database. The device classification and registration requirements are, in brief: 
Class I : registration dossier / no testing reports 
Class II: full registration dossier & technical review 
Class III : full registration dossier & technical review 
Thus, manufacturers must submit a technical dossier that includes detailed technical information, clinical data, and quality documentation. Regulations in China usually require in-country testing for all Class II and III devices, although the Chinese NMPA may opt to accept the manufacturers' previous and existing testing reports. Testing requirements vary depending on the device type. 
Additionally, foreign manufacturers are required to show proof of home country approval with a Certificate of Free Sale or Certificate to Foreign Government. Moreover, if they do not have an office in China, they should be aware that they need to appoint two in-country representatives:
Agent: manages registration and lead communications with the NMPA both before and after registration, and during vigilance reporting.  
After Sales Service Provider: responsible for the device after NMPA approval; it is common that manufacturers appoint a distributor. The appointment of such a role, however, brings its own risks, since distributors tend to gain a disproportionate amount of power by keeping the original certificates, including the appendix – the Product Technical Requirements (PTRs). This can be fatal to the flexibility of the company. Alternatively, an independent service provider can act as an NMPA legal agent, which has the advantage that the foreign manufacturer protects its intellectual property and maintains its independence and flexibility [1, p. 21]. 
The use of "Real-World Data" (RWD) has been a much-discussed topic since December 2019. In November 2020, NMPA published draft technical guidelines for the use of RWD for the clinical evaluation of medical devices. In this document, RWD is defined as follows: Hospital data, regional health data, health insurance data, personal health data, public surveillance data, self-reported patient data, and data generated by mobile devices. In addition, RWD may be generated during the production, distribution, transportation, storage, installation, use, maintenance, delisting, and disposal of medical devices.
It is expected that RWD will become increasingly important in China as data can be collected on Chinese patients. This is often an NMPA requirement for the approval of higher-risk class devices and may usefully support a subsequent clinical evaluation for NMPA registration in the Chinese market. Currently, RWD can only be used as a supplement to Clinical Evaluation Reports (CERs). Drafts suggest that in the future, large clinical trials may be avoidable with the help of RWD [1, p. 22]. 
In contrast to the strict regulatory requirements in mainland China, in Hong Kong an approval for imported med-tech products is voluntary and, in any case, less burdensome, provided that the manufacturer already has certification from their home country. One reason for this difference between China and Hong Kong is that the procurement system in Hong Kong is strongly influenced by the Hospital Authority, which prioritizes Medical Device Administrative Control System (MDACS) approved products. In the future, mandatory registration is expected for Hong Kong, with existing certifications to be honoured.
Finally, a policy initiative is expected to allow foreign med-tech companies to market their products without prior NMPA registration as long as there is local participation in the business activities [1, p. 22].
References (English)
[1] A. King, 'Chinas Regulation von Medizinprodukten', Asia Bridge Magazin, no. 02/‌‌2021, 2021 [Online] Available at: https:/‌‌/‌‌expertdirectory.s-ge.com/‌‌data/‌‌files/‌‌Trends-in-der-Medizintechnik-China.pdf