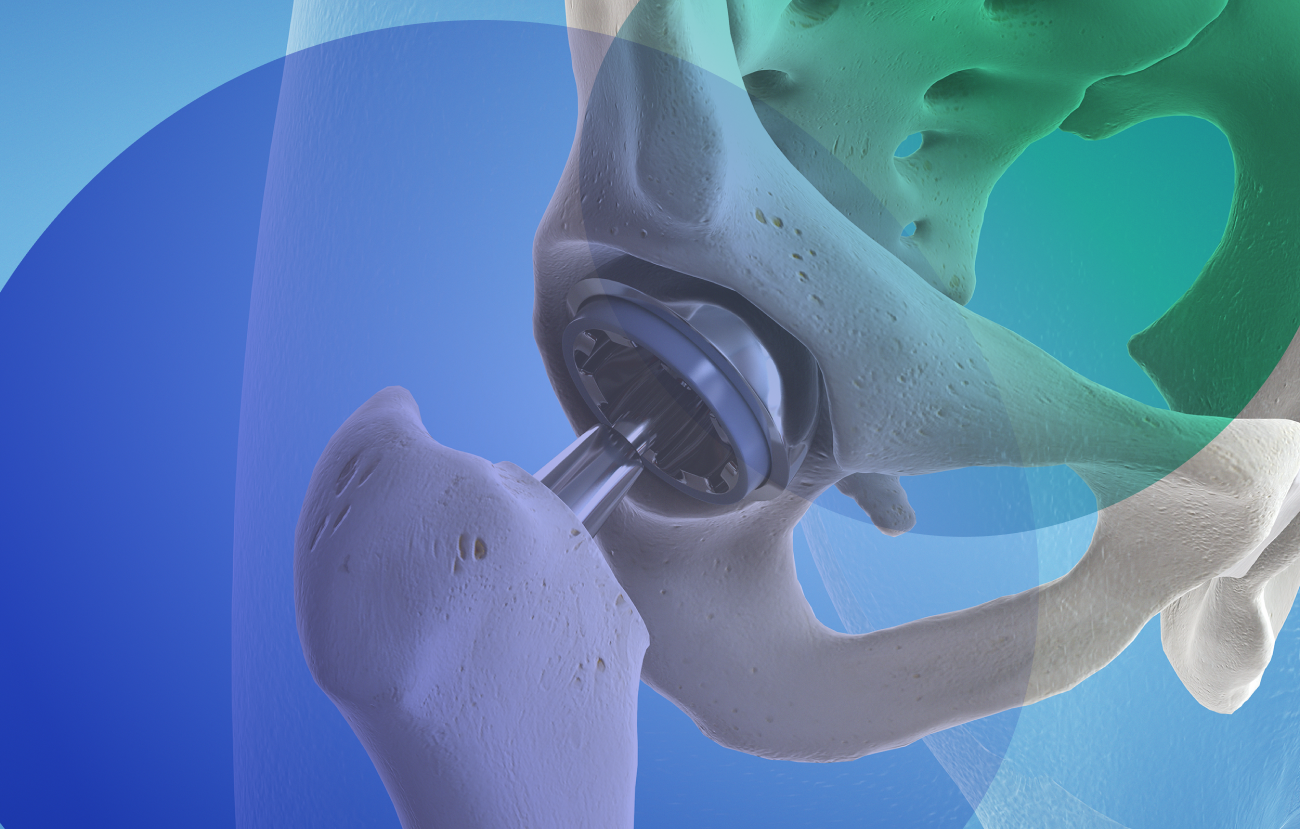 The biomaterial Vestakeep Peek and its potential for joint prosthesis systems
Joints are complex musculoskeletal systems that perform important anatomical functions and are constantly subjected to severe stresses. At its Medical Device Competence Center in Birmingham, Alabama, the company Evonik is pursuing the idea of analysing the weak points of joint prosthesis systems, which are established on the market in human medicine, and is developing a solution using the high-performance biomaterial Peek.
Today's joint prosthesis systems impress with their availability and reliability. However, friction partners – so-called inlays, such as those between the head and the shell of a hip prosthesis anchored in the bone – form the primary weak point of current technologies.
According to Evonik, the company's tribological Peek biomaterial could make all the difference in the future, extending the life of a hip prosthesis fourfold. Thanks to this innovative development, millions of patients worldwide could forgo years of pain-relieving therapies. These are often necessary to reach a certain age before surgical intervention, so that the likelihood of risky revision at an advanced age can be reduced.
Evonik's biomaterial is already being used successfully in the latest generation of hip prosthesis systems for pets, for example by the Swiss company Kyon, which supplies biomaterials for dogs and cats. At the heart of this innovative technology is a friction partner made of Evonik's Vestakeep Peek biomaterial with an additional carbon-fibre-reinforced peek ring between the ceramic head and the shell. Unpublished data indicate that linear wear is reduced by a factor of seven with ceramic on Peek compared to conventional material pairings.
Approximately 6,000 hip replacement procedures successfully performed without a single revision due to inlay wear and just as many satisfied dogs, including true champions (agility dogs), as well as five years of careful documentation confirm the success of Kyon's Peek-based hip replacement system. Evonik's plastics experts want to transfer the material expertise and application understanding from veterinary applications to human medicine with potential medical device manufacturers.
References
Healthcare in Europe, (2020), Mit Biomaterial die Lebensdauer von Gelenkprothesen verlängern, https://healthcare-in-europe.com/de/news/mit-biomaterial-die-lebensdauer-von-gelenkprothesen-verlaengern.html, accessed on 17.08.2022